Company Information
3807 W. Sierra Hwy
Suite #6 - 4487
Acton, CA 93510
phone: 877-693-5843

web: Fluid

connect:



2008 Awards
Nutrition Product of the Year
Best Sports/Recovery Drink
(0)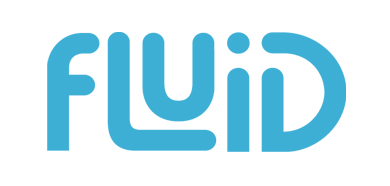 Rebuild and replenish your muscles with Fluid - the most complete recovery drink to speed muscle recovery and improve physical performance. Fluid is an award winning muscle recovery sports drink. Its unique blend of carbohydrates, protein, and glutamine provide an outstanding and all natural formula for muscle repair, regeneration, and recovery. Fluid was originally created as part of a senior project at Cal Poly State University, San Luis Obispo.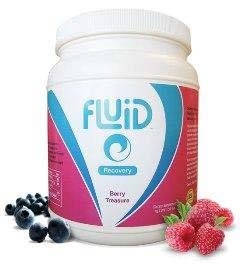 Fluid contains:
Gluten-free complex carbohydrates and all natural fruit sugar to restore muscle energy levels.
Lactose-free whey protein isolate to repair, rebuild, and generate new lean muscle tissue.
L-Glutamine (2500mg) to repair muscles and help manage inflammation preventing aches, pains, and soreness.
Key electrolytes sodium and potassium to help restore electrolyte balance.
Immune boosting Vitamin C to support a stressed immune system.
Our Story
Fluid was originally founded in San Luis Obispo by a nutritional biochemist and an exercise physiologist at Cal Poly State University. Fluid Recovery was introduced to the open market in early 2006, in an effort to answer the industries need for a superior quality recovery drink.

Fluid founders Richard Smith and Dave Brown gained local and national attention for their research in nutritional biochemistry and their work with athletes both nationally and internationally. Today they continue their sports science research and are developing new products to diversify the Fluid line of recovery drinks.

You can find the stylized Fluid logo sponsoring athletes across several disciplines, including Olympic Track & Field athletes, BMX world champions, AVP volleyball players, and a professional triathlon development team. For more information about NEHP, Fluid, or its founders please contact us.

The original mission: Fluid, Everything you need, nothing you don't.